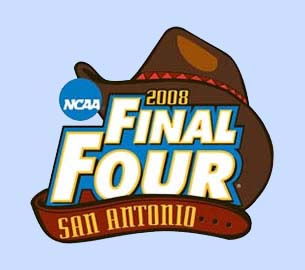 my likely final four matchups
Memphis vs. UCLA
after only losing 1 game all season the Tigers fall to UCLA, the best team from the best conference will finally put an end to their dream season as the Bruins march on to another championship game.
North Carolina vs. Georgetown
it's the 80s all over again and just like with the Jordan/Worthy team, North Carolina will knock off the Hoyas again setting up....
National Championship game: UCLA vs. North Carolina
and UCLA wins it all...3rd times a charm. now that the Bruins don't have to play Florida in anymore final fours, UCLA can finally win another national championship.